Our Superior Double Rooms on Sylt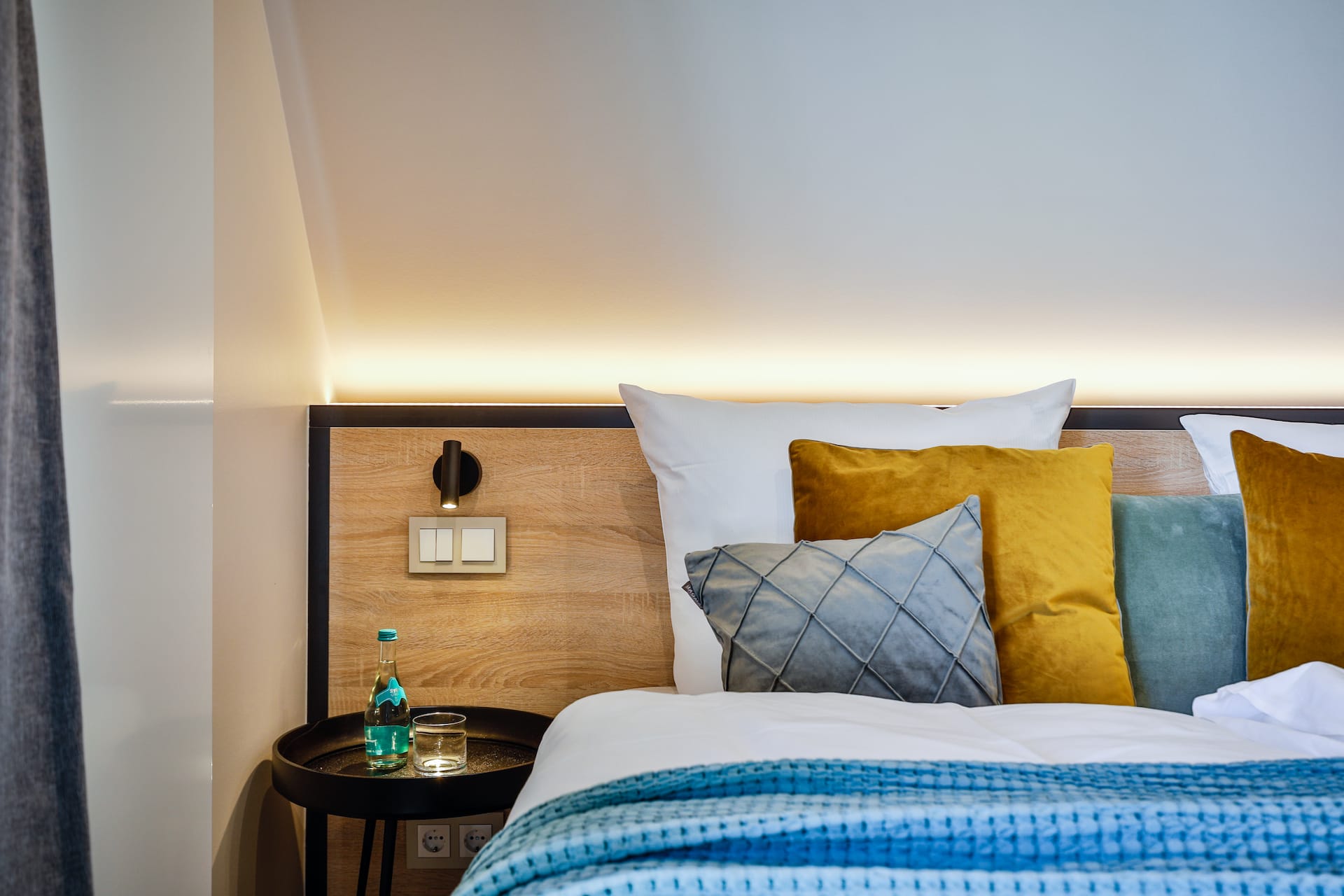 Exclusive Superior Double Rooms
The Superior double rooms at the Hotel Landhaus Sylter Hahn offer modern furnishings and the highest level of comfort. These exquisite rooms are suitable for couples and discerning guests. The bathrooms are equipped with a both a shower and bathtub. Each of the Superior rooms at the Hotel Landhaus Sylter Hahn has a private terrace overlooking the hotel's garden. When arriving in Westerland, hotel guests receive a welcome drink.
Wi-Fi, towels for the spa, bathrobes, breakfast in all single rooms + double rooms included, free spa use for all guests,
welcome drink upon arrival, dogs are welcome in most accommodations.
What our guests say about us
"Very tastefully decorated, great breakfast, very attentive staff, highly recommended!"
Bea via Google
"Beautiful hotel in the south of Westerland. Room (26) was newly renovated and top equipped. Staff very friendly and helpful. Definitely a good tip for a stay in Westerland."
Karsten via Google