Our Single Rooms in Westerland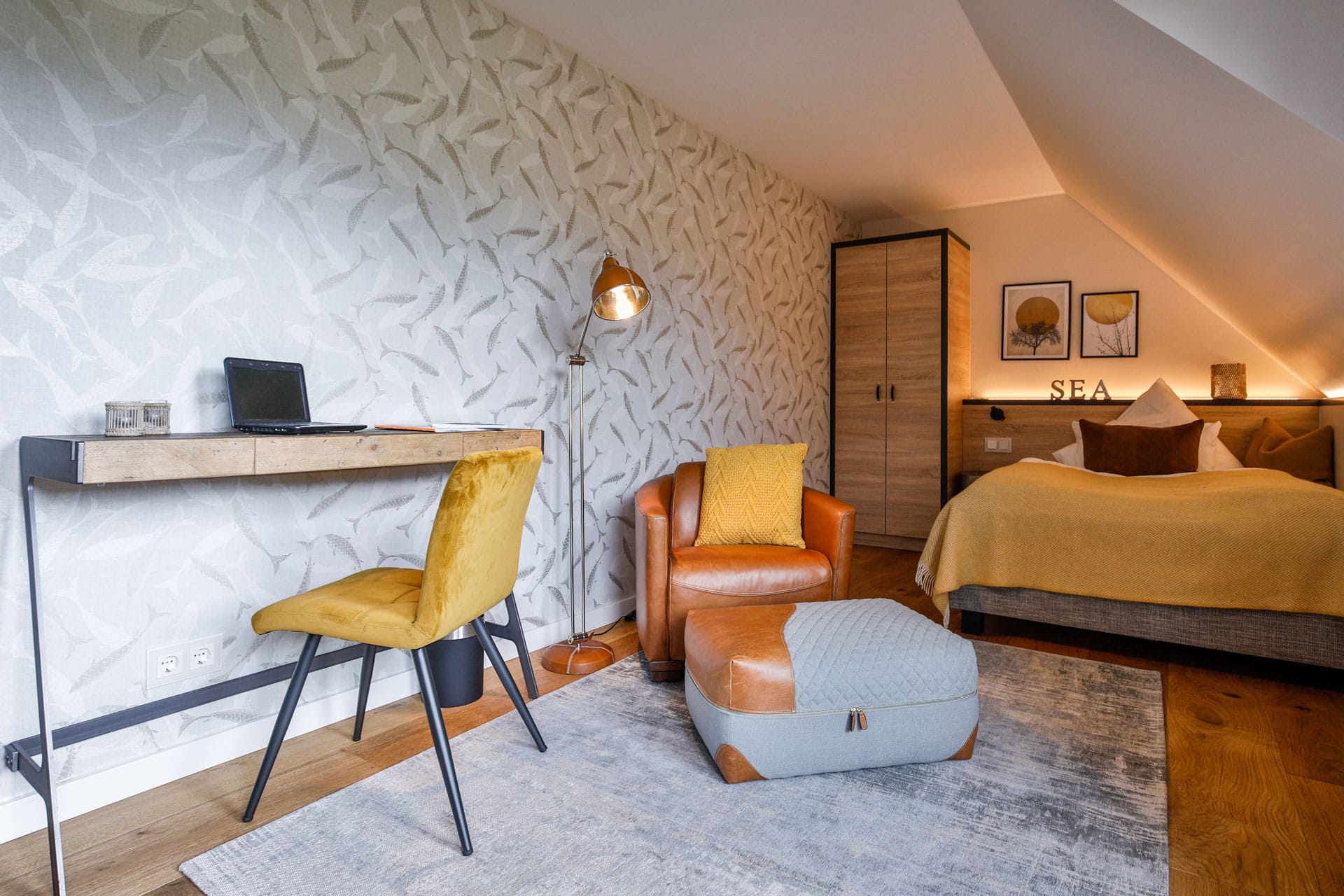 Perfect for Time Off Alone
Spend the night on Sylt in one of our lovingly furnished single rooms, which are located in the hotel's main building and annexe. The furnishings in our rooms offer you everything you need for a pleasant stay with us at the hotel in Westerland. Located in Robbenweg, in the southern part of Westerland, Landhaus Sylter Hahn offers you peace and comfort, but also proximity to the beach and the city.
Breakfast, Wi-Fi, bathrobes and use of the hotel's own wellness area are included in all single rooms.
Do you have any questions about your stay on Sylt? We will be happy to advise you, also on our comprehensive wellness offer.
What our guests say about us
"Very tastefully decorated, great breakfast, very attentive staff, highly recommended!"
Bea via Google
"Beautiful hotel in the south of Westerland. Room (26) was newly renovated and top equipped. Staff very friendly and helpful. Definitely a good tip for a stay in Westerland."
Karsten via Google